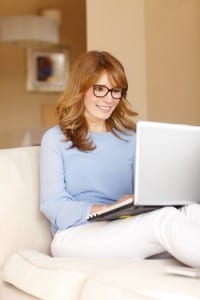 I received an email recently from a doctor having a staff problem. I replied to her and thought this might benefit some other people out there. Please see our discussion below:
Hi Ken,
As an employer, how can you tell your employee to stop his/her: gum smacking, not to laugh at the end of each sentence, to stop blowing her nose as everybody can hear it, to stop asserting herself on someone else's conversation?
I have such a hard time saying something to my assistant about these issues. Everybody in the office is being affected, and I am not happy at all with her. I try my best to tell her what I would prefer from her as an employee, but it hasn't worked.
Please help me.
Dr. S
My Reply
Dear Dr. S,
There are several things that can help you in this current situation and help prevent this from happening in the future. This is a bit of a lengthy reply due to the nature of your problem. Please take the time to read through this as I believe it will give you some insight into the problem and how to handle it.
The first, and probably the most important thing is to make sure that you have very detailed job descriptions and office policies in place. In your office policy manual, there needs to be written policies about acceptable and unacceptable employee behavior. When new employees are hired, they are given a copy of this policy manual, and they are to read and sign off on them. This lets them know what is and isn't permitted in your office. They agree to this, and you now have legal recourse for disciplinary action and/or termination for non-compliance.
As new policies are written, a copy is handed out to all employees for them to read and sign off on. These signed agreements are added to their personnel files. These can then be referenced in regular employee evaluations, disciplinary actions, and if needed, termination situations.
If, however, you only deliver your requests verbally, you leave these requests open to interpretation. It is imperative to have everything in writing so that there is no room for interpretation.
The other underlying issue that I see here is hiring the right people to begin with. There are three steps here:
Attracting the right kind of employees,
Determining who to hire, and
Training them to do their job properly after you've hired them.
We offer any practice owner the opportunity to receive one of the below gifts in exchange for a 15 minute, anonymous phone survey (at the date and time of your choice) that will assist upcoming publications by The Practice Solution Magazine. If you are interested, please check one of the below boxes in exchange for doing a survey with us. As always, we are very grateful for your help in making our publications better.
When you are looking to fill a new position, the wording of your ad/listing is key. Where you are advertising is also a big factor. Utilizing employment agencies that pre-screen applicants to your qualifications can greatly increase the quality of candidates that you see, weeding out the lower quality people ahead of time.Determining who to hire is a shot in the dark for most doctors. They read a resume, conduct an interview and take a shot. No one writes on their resume that they are chronically late, don't take directions well and can't get along with others. What you see on a resume is only what the applicant wants you to see. Similarly, all you hear in an interview is what they want you to hear. They say the right things or at the very least what they think that you want to hear in order to get the job.
After they are hired they stay on their best behavior until they get comfortable; then, they become themselves. Only then do you know who you've really hired.
You need a more objective way to screen and hire people so that you have a better idea of who they are, what kind of personality they have, their responsibility level, their aptitude and their work ethic. Corporations have been hiring people this way for years. Small businesses suffer through much higher turnover rates due to their lack of successful hiring techniques.
Personality tests, IQ tests, Aptitude tests are all implemented to get a feel for who a person really is and how they will fit into your practice and interact with the staff, more importantly your patients.
Once you have hired the right person, you need to make sure that you train them properly. This is where detailed and up-to-date job descriptions and office policies come into play. It is vital that you equip your new employee with the proper tools to do their job rather than throw them to the wolves and hoping they pick up the proper way to do things as they go.
Here is a policy regarding employee performance evaluations. Take a look at this as I think it will give you an idea of the kinds of policies that should have a place in your office policy manual.
—————
Performance Evaluations Policy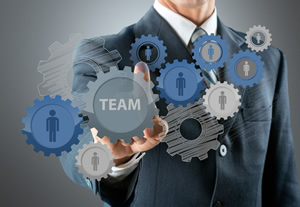 We have established a procedure for evaluating job performance on a regular basis. These performance evaluations are vital for future planning and provide fair, timely and objective measurement of the performance of job requirements.
We conduct at least two evaluations of a new employee during the first year. The first after approximately 90 days of employment, and a second evaluation is completed after 9 to 12 months of employment.
Thereafter, each staff member receives a performance evaluation at least twice per year.
We will notify you of the time scheduled for your review at least seven days in advance. This gives both of us an opportunity to prepare so that areas of mutual concern can be addressed.
The performance appraisal is designed to:
maintain and improve job satisfaction by letting staff members know that we are interested in their job progress and personal development,
serve as a systematic guide to recognize the need of further training and progress planning,
ensure a factual, objective analysis of an employee's performance as compared with job requirements,
help place employees in a position within the practice that best utilize their talents and capabilities,
provide an opportunity to discuss job problems or other job-related interests,
serve as an aid in salary administration,
provide a basis for coordinating goals and objectives (those of the employee and of the practice), and
give recognition for superior performance.
The performance evaluations will address job factors and behaviors that are observable, measurable and specifically related to job performance. The factors we consider are:
quality of work,
employee relations,
patient relations, and
job knowledge.
Salary adjustments are not necessarily made at the time of the performance evaluation.
——————–
Your current situation is a volatile one. This person is causing you stress, is making the other staff uncomfortable, and is bringing the overall morale of the practice down. Patients can and will pick up on this, and it will negatively affect their experience at your practice. Doctors that are uncomfortable with leadership and necessary confrontation and communication will often let these situations go until they fester and burst into a hostile situation. Good employees can leave a practice when a bad employee is not confronted and handled. If you don't implement better hiring techniques followed by detailed job descriptions and office policies, you open yourself up to the possibility of lower quality employees who don't get trained well and further diminishing your current staff. Ultimately this will cause stress for you and conflicts with your staff. However, if you hire higher quality employees and equip them with all of the tools needed to perform their job, you will find that they are more inclined and able to deliver what is needed and wanted by you, and they will strive to achieve it.
Please feel free to call me if you need any further clarifications or help: (800) 695-0257.
Sincerely,
Ken Derouchie
Click here to bring you to the form above to receive your free gift for a 15 minute anonymous survey.
http://thepracticesolution.net/wp-content/uploads/2016/01/Dollarphotoclub_71131782-e1453505245673.jpg
570
997
Ken DeRouchie
http://thepracticesolution.net/wp-content/uploads/2015/06/2016-new-logo-12.png
Ken DeRouchie
2016-01-22 09:01:55
2016-05-16 19:16:54
Dealing with a Problem Employee